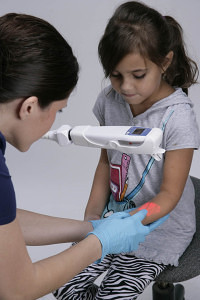 Welcome to the skills assessment. You should take this assessment after you have viewed the In-Service Video or after you have attended a webinar or a live In-Service.
This short quiz covers the key things you need to know about operating the AV500, using Vein Illumination in patient care, and the care and cleaning of the device.
After you pass the quiz, you'll be presented with a printable and downloadable certificate for your records.