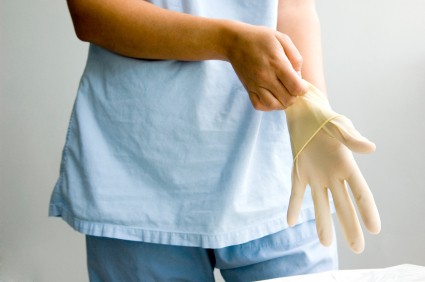 Gloves are not required when assessing and looking for veins. Unless the patient's skin is not intact, you can use your bare fingers to palpate and look for a suitable vein while assessing the vasculature. Gloves are however required by OSHA to be worn for the actual venipuncture procedure. Even though they are required, nurses have been known to say, "I just can't feel the vein and can't start an IV with gloves."
The Infusion Nurse blog completed an interesting poll about whether nurses wear gloves during palpation. You can review the results of the poll here.
Read about what they have to say about the importance of gloves during venipuncture here.