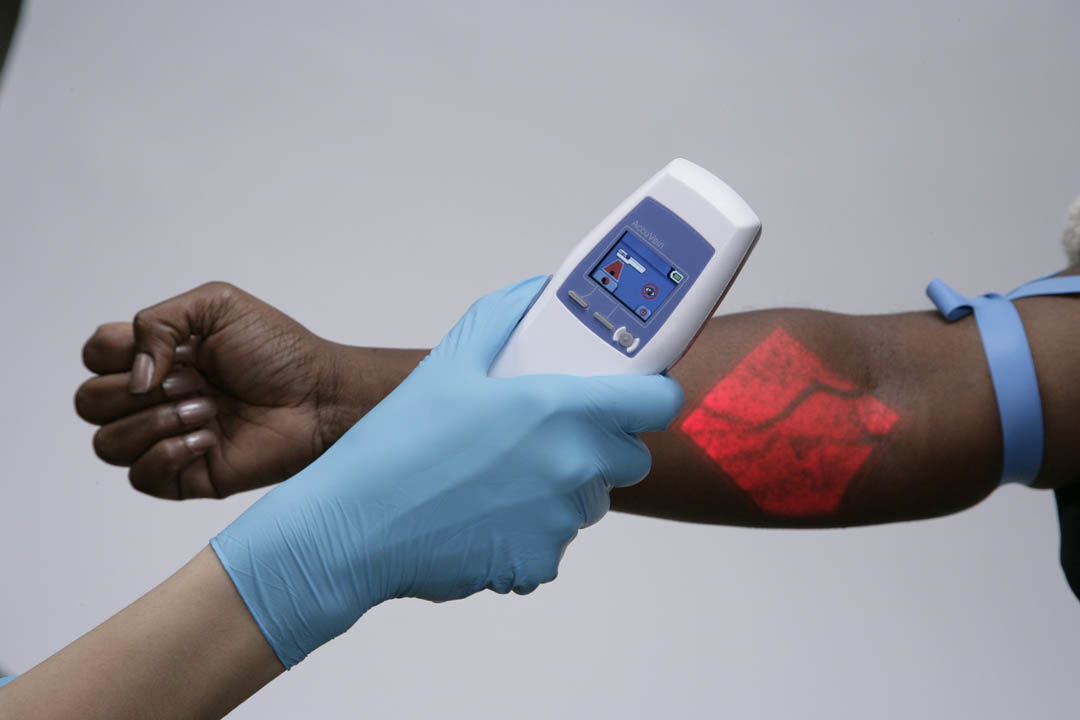 An article appeared in The European Journal for Plastic Surgery that describes a novel application of the AccuVein vein illumination device. The article states, "This device is ideally suited to providing a map of the superficial veins to aid vein graft harvest and other plastic surgery procedures. Vein grafts are frequently used in
microsurgical anastomoses to bridge vascular defects and to form vein conduits for nerve regeneration. For digital replantation, vein grafts are usually harvested from the volar forearm because of their size match, whilst larger vessels in the arm or leg may be harvested for major replantations of the hand or forearm.  AccuVein allows more accurate placement of incisions for vein graft harvest and reduces operative time by allowing more focused dissection."
The complete article is available here.