We've been watching the latest tech scandal, Tattoo–Gate, with interest. Not simply for the entertainment value, but because it's about technology that we know a great deal about – the optical characteristics of blood and the surrounding tissue. AccuVein uses the same bit of physics magic to do our job that Apple is using to measure pulse. The magic isn't really very magical. It's really simple. Hemoglobin is reddish pigment and absorbs light differently than the surrounding tissues.
Being red means that you mostly reflect red light and mostly absorb other colors. With a bit of engineering you can use that behavior to do lots of useful things. AccuVein uses it to find veins that help clinicians start IVs, draw blood and even avoid veins for procedures like Botox™ and Juvaderm™ injections. Other products use it to measure your oxygen levels and Apple uses it to measure your pulse.
But why should tattoos be a problem?
Lets start with an imaginary walk on the beach and relax a bit and watch the waves break on the shore. Trough. Crest. Trough. Crest. Simply count them for a bit and with some simple arithmetic you'll know how many waves are breaking per minute. That's pretty much what happens when you're measuring someone's pulse. You've probably put your finger on your wrist or neck and counted the crests of the wave by touch. You've probably had your blood pressure taken and seen the nurse listen for the sound of the waves at your elbow.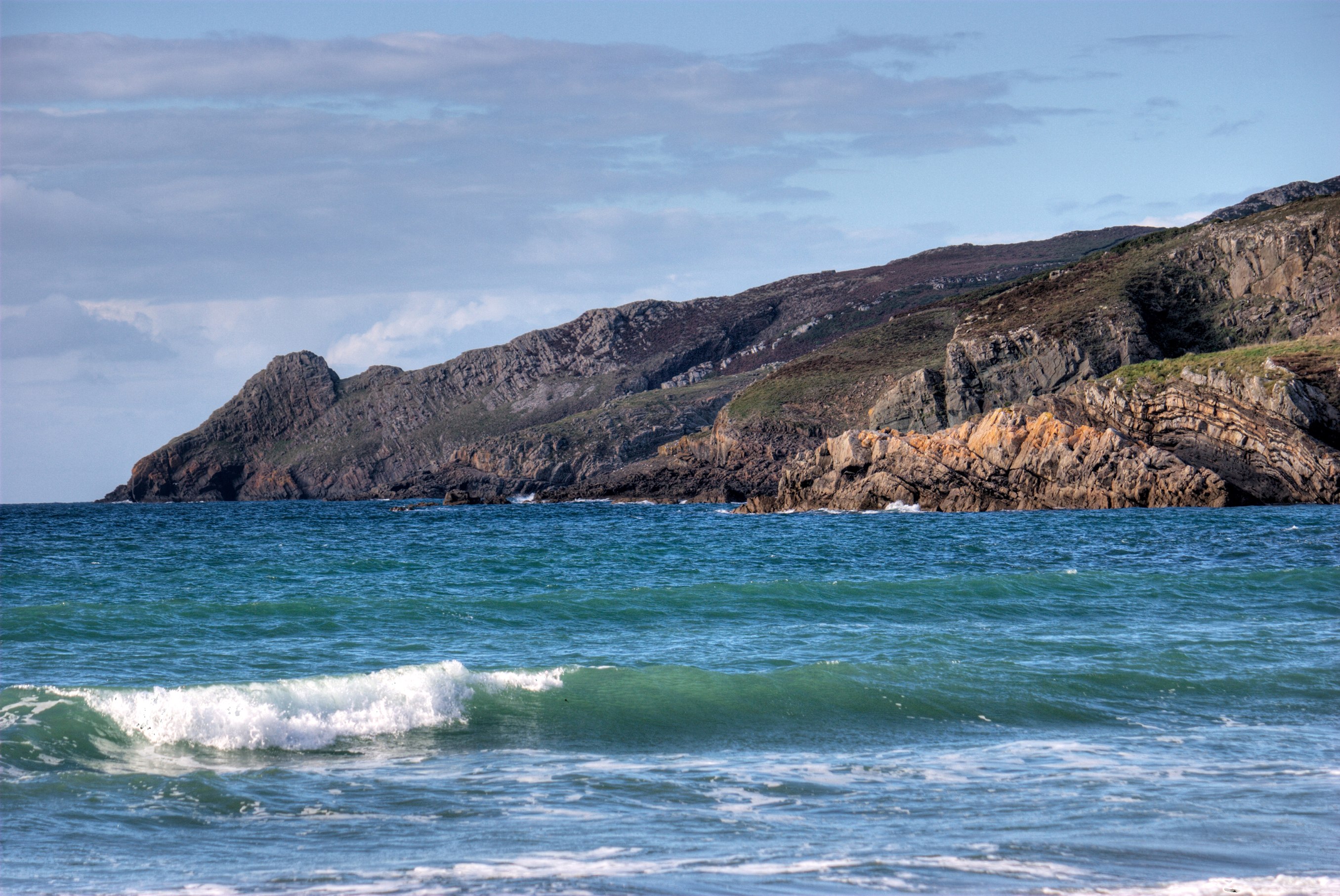 Another way to count the waves is optically. Trough, less hemoglobin. Crest, more hemoglobin. I mentioned earlier that hemoglobin is "reddish." Like all pigments it has a fairly complex absorption pattern, so engineers can use different colors to differentiate between blood and the surrounding tissue.
For vein visualization, most  products use infrared. We do this so that your eye doesn't see the detection light and only sees the projection light. On the Apple Watch the detection area is hidden so they have more colors to choose from. Apple uses green and infrared.
But here's where tattoos can be a problem. You're putting an extra color between the detector and the blood. Remember those games where you had a scramble of dots and you put a colored transparency over it and all of a sudden a word popped up? A tattoo is basically doing this to the Apple Watch. It needs to see enough of your blood to work and that light is getting blocked.
You'll probably see differences between different tattoos. Black ink simply blocks all colors. So some tattoos might be OK, but most won't. The watch needs a certain amount of signal to work with. What about dark skin?
Vein visualization products and the Apple Watch choose colors that aren't blocked by melanin, which is the pigment that causes differences in skin color.
A similar thing happens with the AccuVein vein visualization system. In our case, the tattoo can absorb infrared in ways that confuse our detector. We've got some pretty advanced algorithms, but every tattoo is a unique creation – and they can look to us a lot like a vein. The image on the left shows what our system sees in the presence of a tattoo. Since the tattoo is at the top layer of the skin it is very "contrasty" compared to the veins that are under the skin. It isn't surprising that the machine sees them almost as "super veins".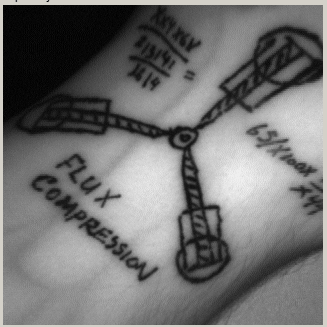 The image on the right shows the same tattoo where we're projecting the image back on the skin. You can see that the lines in the tattoo are interfering with the vein detection and you only see the vein segments between the parts of the tattoo.
So back to Tattoo-Gate… I don't think this has fully played out. Apple has an amazing engineering team and a track record for getting better with every new release. We can vouch for their great team since they hired from some great companies – including us. Can they see through tattoos in the future? It wouldn't surprise me in the least.
-Vinny Luciano